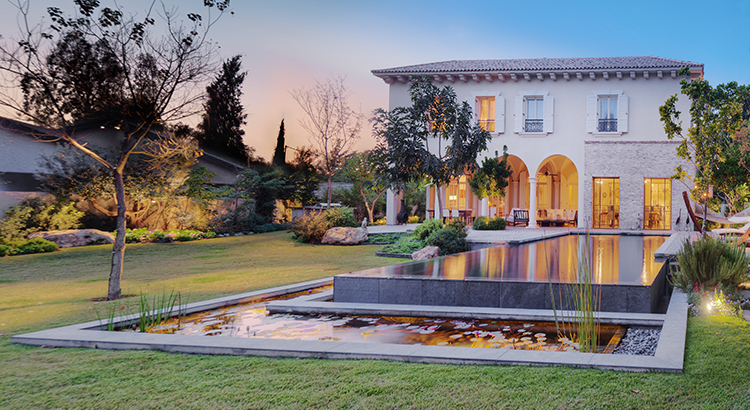 As our lives continue to change, people realize their domestic needs are evolving. Some turn to luxury homes for comfort and peace of mind. Your personal space has become more important than it has ever been before. With real estate in high demand, at present times, one might think that any property would be enough. But there's always something special about each house. This is what sets each home apart from the other. Thus, making you want live within its four walls, even if just temporarily!
What is considered a luxury home?
Investopedia defines what pushes a home into this category. A luxury home isn't only defined by its price or location, but also the amenities that come with it. How much effort went into the building of the home, will kick start your listing into this category.
According to the Luxury Market Report from the Institute for Luxury Home Marketing, there's been a substantial increase in how many buyers are purchasing luxury homes over the past two years. It says:
". . . North America recorded the fastest growth of demand during the first year of the pandemic. Also, demand has . . . consistently increased, and even in April 2022, we saw a higher volume of sales compared to 2021."
If you own a luxury home, it could be a great time to list your house today while demand is so high. But first, let's understand where the demand is coming from.
What's Driving the Heightened Buyer Demand for Luxury Homes?
One of the most important things to consider when selling your home is its location. And while it's true that people want to live near major cities with jobs and entertainment options, they also need lots of space for their families in order not just survive but thrive as well!
This means high-end locations, where properties are less expensive than average because buyers pay more money on luxuries. Conveniences such as gated communities or private schools are also taken into consideration. Luxury real estate has been steadily climbing over time towards $600k+ homes and will only increase in price and in demand over time.
The same report says more people have reached a certain net-worth threshold, and that's contributing to the increased interest in luxury housing:
"In 2020, we saw a 2.2% growth in the number of individuals with wealth of over $5 million in net value, but in 2021 that number grew by an outstanding 19.8%.

This total increase has resulted in the introduction of over 660,000 new individuals into the high net-worth bracket, which, combined with the existing affluent looking to both diversify and add new properties to their portfolio, provides a true insight into why the demand for luxury properties skyrocketed during 2021 and into 2022."
If you're looking to make changes to your real estate portfolio or sell your current house, it may be a great time to list. The benefits from the high demand for luxury homes today, can be a great investment for tomorrow.
Bottom Line
If you own a luxury home and want to know how strong demand is in your area, let's connect. I can help you capitalize on current market conditions, while buyer demand for upscale properties are so high. Don't wait any longer. I have been proudly serving the South West part of Florida as a real estate agent with Coldwell Banker Realty for several years. My team and I are standing by to give you the best options when it comes to luxury real estate in Sarasota County.