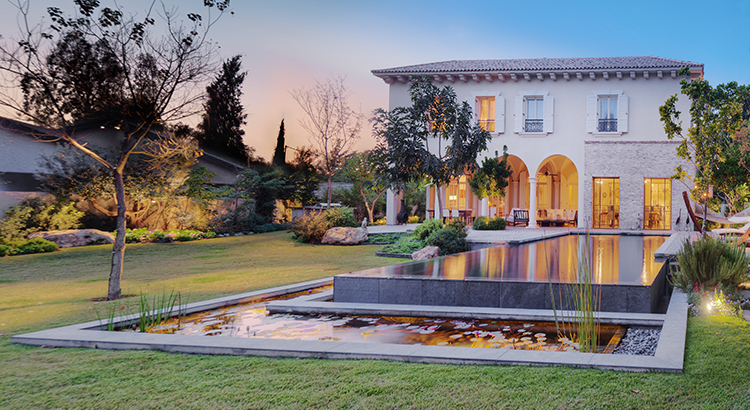 As time progresses, and we continue to step into the future, people realize their domestic needs are changing. Some are turning to luxury homes to find their personal space for comfort and peace. With luxury homes being high demand, one may wonder what makes a property luxurious enough to fit that criteria.
What is considered a luxury home?
Luckily we have tools such as, Investopedia, which helps define what pushes a home into this category. In a recent article from Investopedia, they point out that a luxury home isn't only defined by its price. Location is also an important factor. A luxury home could be a condo, in a desirable city address. It can also be a spacious dwelling on the water. Or the property can even be considered as one if it has access to "high-end" activities such as, the arts, luxury retail, 5 star dining, and more. The home itself will also be considered luxury if it boasts some of the finest features available.
According to the Luxury Market Report from the Institute for Luxury Home Marketing, there's been a substantial increase in how many buyers are purchasing luxury homes over the past two years. It says:
". . . North America recorded the fastest growth of demand during the first year of the pandemic. Also, demand has . . . consistently increased, and even in April 2022, we saw a higher volume of sales compared to 2021."
If you own a luxury home, it could be a great time to list your house today while demand is so high. But first, let's understand where the demand is coming from.
What's Driving the Heightened Buyer Demand for Luxury Homes?
The same report says more people have reached a certain net-worth threshold, and that's contributing to the increased interest in luxury housing:
"In 2020, we saw a 2.2% growth in the number of individuals with wealth of over $5 million in net value, but in 2021 that number grew by an outstanding 19.8%.

This total increase has resulted in the introduction of over 660,000 new individuals into the high net-worth bracket, which, combined with the existing affluent looking to both diversify and add new properties to their portfolio, provides a true insight into why the demand for luxury properties skyrocketed during 2021 and into 2022."
If you're looking to make changes to your real estate portfolio or sell your current house, it may be a great time to list. The benefits from the high demand for luxury homes today, can be a great investment for tomorrow.
Bottom Line
If you own a luxury home and want to know how strong demand is in your area, let's connect. I can help you capitalize on current market conditions, while buyer demand for upscale properties are so high. Don't wait any longer. I have been proudly serving the South West part of Florida as a real estate agent with Coldwell Banker Realty for several years. My team and I are standing by to give you the best options when it comes to luxury real estate in Sarasota County.